Singinglady47's Main Entres

(Recipe Collection)
15 Recipes Created by SINGINGLADY47
Recipes in this Collection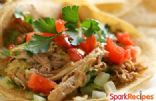 Slow Cooker Salsa Chicken
This is THE most popular recipe on SparkRecipes. We've added more vegetables and reduced the sodium drastically to make it even better. Submitted by CHEF_MEG
Carbs: 7.3g | Fat: 4.1g | Fiber: 2.1g | Protein: 27.2g | Calories: 177.5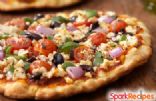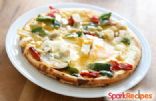 Grilled BBQ Chicken Flatbreads
Craving pizza, but want something a bit more portion-controlled? This flatbread is the ticket! Feel free to pile on extra veggies of your choice.Submitted by CHEF_MEG
Carbs: 21.4g | Fat: 5.1g | Fiber: 2.9g | Protein: 25.8g | Calories: 233.4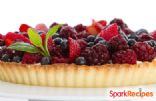 Fruit Pizza
This quick and easy fruit pizza makes a delicious, refreshing dessert and a colorful centerpiece. Try it at your next special occasion
Carbs: 35.5g | Fat: 12g | Fiber: 2.7g | Protein: 2.6g | Calories: 256.7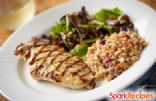 Honey Grilled Chicken Breasts
Ginger and garlic are the stars of the sauce in this easy chicken dish! Just marinate overnight and throw it on the grill the next day.Submitted by SARAK31
Carbs: 11.6g | Fat: 3.2g | Fiber: 0.2g | Protein: 27.4g | Calories: 188.6
This recipe has been marked private.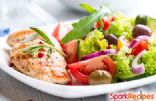 5-Ingredient Grilled Rosemary Chicken Breast
This simple chicken recipe cooks up in just 15 minutes! Serve with a green salad, fruit and whole-grain bread to round out the mealSubmitted by RAINBOWCO
Carbs: 0.7g | Fat: 6.5g | Fiber: 0.2g | Protein: 25.8g | Calories: 170.1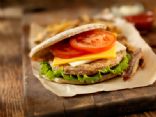 Jeff's Ultimate Turkey Burger Recipe
Moist, delicious, and flavorful turkey burger! The addition of the mayonaise adds a little needed fat to keep it moist, and you can't taste it at all. Great to freeze and have on hand for a quick meal! Submitted by SRATERMAN
Carbs: 1.7g | Fat: 10.8g | Fiber: 0.1g | Protein: 27.7g | Calories: 214.7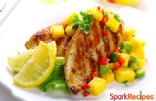 Tropical Grilled Chicken
We love shredding this sweet and savory chicken to turn it into tacos, but it's also delicious as is with a side of grilled veggies.Submitted by CHEF_MEG
Carbs: 33.8g | Fat: 3.4g | Fiber: 3.5g | Protein: 27.5g | Calories: 264.8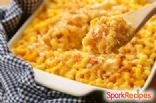 This recipe has been marked private.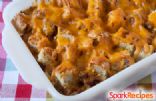 Better Breakfast Casserole
This make-ahead breakfast is perfect for busy mornings or Sunday brunches. And it has half the calories and 1/3 the fat of the original.
Submitted by CHEF_MEG
Carbs: 8.4g | Fat: 11.2g | Fiber: 0.9g | Protein: 17.4g | Calories: 206.3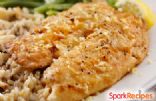 Broiled Tilapia Parmesan
Delicious and quick, this dish is a great way to get more fish into your healthy meal plan! We think this baked tilapia recipe can't be beat!Submitted by RACHIELOO
Carbs: 1.2g | Fat: 10.5g | Fiber: 0g | Protein: 19.6g | Calories: 177.1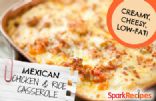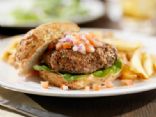 Mushroom-N-Onion Stuffed Burger
Rather than topping your burgers, try stuffing them. Including veggies saves fat and calories, adds moisture and flavor, and offers a surprise twist. Submitted by GRILLGUIDE
Carbs: 5.1g | Fat: 4.6g | Fiber: 1.1g | Protein: 25.1g | Calories: 161.9
Send this recipe collection to a friend - http://recipes.sparkpeople.com/cookbooks.asp?cookbook=911329