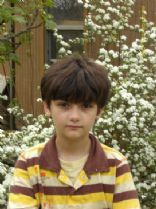 Mert's Healthy Cooking
I need to do this for my children. I have to stay healthy so I can send them to college and help them through the trials of life. Also, I want to hang around to see my grandchildren. Am I what I eat?
(1 Recipe) Created by MARIANNEMMOORE
Recipes in this Collection
Very Good 4.6/5
Cookbook creator says: I love enchilladas and look forward to trying this recipe with a few variations of my own.
Submitted by CELESTIE4
Carbs: 34.2g | Fat: 12.1g | Fiber: 6.8g | Protein: 33.8g | Calories: 410.8