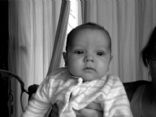 Fraggle Mama's Egg/chicken free Yummy Cookbook
My kids and hubby are allergic to eggs and chicken and all things foul related. Over the years I have come up with a ton of healthy recipies that I make for them all the time, here they are. I use the ener-g egg replacer.
(0 Recipes) Created by FRAGGLEMAMA
Recipes in this Collection
This collection has no recipes.