Denver and Kristin's Picks

(Recipe Collection)
15 Recipes Created by KLARMER
Recipes in this Collection
Whole Grain Banana Muffins
Very moist with great banana flavor, but still lower in calories with only one gram of fat. My whole family loves these.Submitted by MBMORRISON66
Carbs: 19.7g | Fat: 1g | Fiber: 2.2g | Protein: 2.9g | Calories: 92.6
This recipe has been marked private.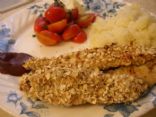 whole grain penne and broc with roasted red pepper sauce
The red pepper sauce is made from scratch with roasted garlic as well. Its easy to make but does take a bit of time. If you like the recipe its easier to make a bigger batch and freeze some. Also good if you add in spinach at the end but i had none on hand when i was making this today!Submitted by QUEENJEANINE11
Carbs: 13.7g | Fat: 3.3g | Fiber: 8.6g | Protein: 4g | Calories: 313.5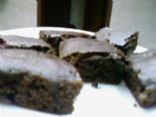 Whole Grain Brownies
These are low fat, low sugar, whole grain, and yummy to boot. They should come out moist and cakey. Submitted by HANNYMUFFIN
Carbs: 18.4g | Fat: 5.5g | Fiber: 2.1g | Protein: 2.5g | Calories: 124.9
Honey Dijon Chicken with Whole Grain Brown Rice
Yummy chicken, broccoli, onions, and mushrooms with a savory honey dijon sauce....atop natural whole grain rice! A delicious, easy and low budget meal, ANYTIME!
Tips: You can use honey mustard to substitute the honey and the dijon mustard, still tastes great! The rice calls for butter, but I skipped out on that! If you use natural cooking spray, you don't have to worry about calories hiding in there as well. My family enjoyed it, even my one year old son! I hope you enjoy it! Very simple and very yummy!
..Submitted by KRYSTALBLU22
Carbs: 21g | Fat: 1g | Fiber: 3.4g | Protein: 8.5g | Calories: 122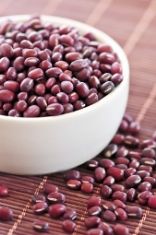 Tomato & Pepper Risotto with Aduki Beans
An aromatic, filling dish that freezes well - I love this risotto but have halved the portion size since my gastric bypass.

I usually eat it with a small green side salad.Submitted by LAWLI56
Carbs: 42.7g | Fat: 4.7g | Fiber: 5.5g | Protein: 10.1g | Calories: 248.4
This recipe has been marked private.

This recipe has been marked private.

Kale and Tofu stir fry
Lots of protein, packed with calcium, vitamins and minerals. Use any veggies you like. Sodium probably a little lower than the calc. because you don't actually eat all of it - some is drained away in the marindade.Submitted by GOEGIRL
Carbs: 18.3g | Fat: 12.4g | Fiber: 7g | Protein: 16.2g | Calories: 194.8
Send this recipe collection to a friend - http://recipes.sparkpeople.com/cookbooks.asp?cookbook=205261