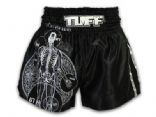 D Rae's D-Lights!
Training in Muay Thai and working to keep up with the guys in the gym inspired me to get back in the kitchen and dream up some recipes. I aim to feel better, have more energy and eat good tasty food. I hope you enjoy what I come up with. Feel free to change them to suit your needs.
(0 Recipes) Created by ANGYOPLASTY
Recipes in this Collection
This collection has no recipes.