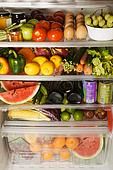 Backyard Bootcamp Cookbook
These are Backyard Bootcamp approved recipes, meaning they have a balanced protein/carb/fat ratio. Most recipes can be prepared in under 30 min., but some may longer from prep to plate.
The bottom line: These recipes will be "cow free", "sugar free", "cruelty free" and high in lean protein.
(4 Recipes) Created by LESLIEMALTZ
Recipes in this Collection
This simple summer recipe is good hot or cold. The creamy avocado pairs so well with fresh summer tomatoes.

Submitted by MBH1118

Carbs: 11.2g | Fat: 9.9g | Fiber: 3g | Protein: 30.6g | Calories: 253.5

An old favorite, cold or hot. Eaten cold, you can sprinkle your favorite sugar free sweetener on it to. Eaten hot, you can use Cary's Sugar Free Syrup as a topping.

Submitted by LESLIEMALTZ

Carbs: 19.9g | Fat: 8.7g | Fiber: 5.4g | Protein: 18g | Calories: 216.5

Cookbook creator says: it really doesn't get any easier or healthier than this.

Submitted by LESLIEMALTZ

Carbs: 35.5g | Fat: 13g | Fiber: 5.5g | Protein: 34.5g | Calories: 362

Cookbook creator says: Although the carb/protein ration is high on the carb side, it's all good carbs, so I'm not too concerned. Enjoy this for halloween dinner before eating the candy!

Submitted by SOUSRATURE

Carbs: 56.6g | Fat: 0.8g | Fiber: 13.1g | Protein: 11g | Calories: 273.5