jensue favorite recipes

(Recipe Collection)
13 Recipes Created by JENSUE73
Recipes in this Collection
CopyCat IHOP's Harvest Grain & Nut Pancakes
Cookbook creator says: i was at ihop one night and fell in love with these pancakes. search and search for days for this recipes finally i found this one!
Carbs: 20.7g | Fat: 12g | Fiber: 2.7g | Protein: 5.4g | Calories: 202.6
Black bean Humus
super garlicy & yummySubmitted by CINDYSIOUX
Carbs: 9.9g | Fat: 5.9g | Fiber: 3.4g | Protein: 3.9g | Calories: 103.9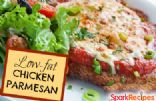 Breaded Chicken Parmesan
The same great taste of the Italian favorite, but this one only has five grams of fat!Submitted by CONNIE563
Carbs: 13.6g | Fat: 9.9g | Fiber: 0.9g | Protein: 17g | Calories: 213.1
Baked Teriyaki Chicken
modified from allrecipes.com, 2 WW points/servingSubmitted by LEKSIPATSY
Carbs: 6.1g | Fat: 2.9g | Fiber: 0.2g | Protein: 15.9g | Calories: 103.1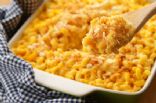 Shepards Pie
This is a great New England dish Submitted by LORICLEMENTS
Carbs: 4.1g | Fat: 1.6g | Fiber: 0.5g | Protein: 1.8g | Calories: 36.4
Mexican Chicken Casserole
This is a simple and quick dinner. It easily repeats into as many serving as needed. ENJOY!Submitted by CHRISBOICE
Carbs: 62.7g | Fat: 2.5g | Fiber: 4.8g | Protein: 43.8g | Calories: 452.7
This recipe has been marked private.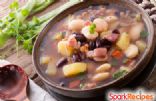 Black Bean and Sausage Soup
This hearty soup is super easy to prepare but packed with flavor. Change up the flavor by swapping in your favorite sausage. Submitted by TODD717
Carbs: 40.1g | Fat: 4.3g | Fiber: 12.3g | Protein: 15.4g | Calories: 248.6
Stuffed French Toast with Cream Cheese and Berries
This is the best make ahead brunch food! I make it Christmas Eve and pop it in the oven while we're opening gifts. While it sets, I heat up some canadian bacon, cook up some egg beaters and cheese, put out a fruit bowl and it's a fabulous brunch in about 15 minutes!Submitted by MAMABEAN37
Carbs: 40.1g | Fat: 2.5g | Fiber: 6g | Protein: 19.3g | Calories: 254
Send this recipe collection to a friend - http://recipes.sparkpeople.com/cookbooks.asp?cookbook=28164