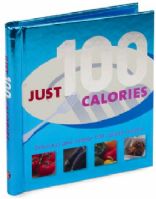 Just 100 Calories
This is the perfect collection to help you eat a healthy and balanced diet. It provides a range of practical and delicious calorie-counted recipes, all under 100 calories per serving. The recipes I've chosen to share are a mixture of spicy, exotic, and delicious vegetarian options.
(1 Recipe) Created by GODDESSNESS
Recipes in this Collection
Good 3.0/5
Cookbook creator says: I'd need to make this in a smaller tin to get it to work out exactly because the pecans didn't cover my base.
Submitted by DEE5155
Carbs: 4.7g | Fat: 3.7g | Fiber: 0.9g | Protein: 6.1g | Calories: 82.7