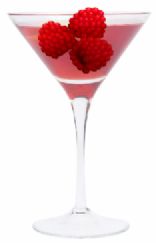 Healthy&Delicous!!!
Holiday Ideas when serving Martinis, punches, etc...
(1 Recipe) Created by JOYISHA90
Recipes in this Collection
You can't beat a great serving of each of those with an added cup of water chilled! All of those drinks are plain natural, and mixed together they are DEEELIICCIIOUUSS! An extra credit bonus also, all of these are for your health! For a holiday party get yourself, and friends and family in health, and still have a great time at the christmas party! I know I am!
Submitted by JOYISHA90