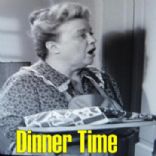 Just Like Mom's Home Cooking Recipes
Over the years my mom had favorite cook books, so as I find some from her old books will add them here.
(1 Recipe) Created by JEANHOW
Recipes in this Collection
1957 Meta Given's Modern Encyclopedia of Cooking Vol 2 page 813

I lost the original cook books my mother had when my cousin Kay died. So bought it later and now sharing some of my favorite old recipes she made.
Submitted by JEANHOW
Carbs: 7.3g | Fat: 13.6g | Fiber: 1.3g | Protein: 26.8g | Calories: 260