Recipes in this Collection
Steak Diane
This recipe will impress your family and guests with very little effort. For an easy side of roasted potatoes, start with precut potato wedges from the refrigerated section of the grocery store.


Carbs: 4.5g | Fat: 21.7g | Fiber: 0.1g | Protein: 22.5g | Calories: 328.7
Mexican Rice
Submitted by FROGSTYR
Carbs: 24.2g | Fat: 7.5g | Fiber: 1.2g | Protein: 2.4g | Calories: 175.8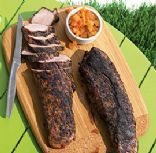 This recipe has been marked private.

Spicy Round Steak
Perfect for Grilling (even on Foreman)Submitted by BECKYBOMBSHELL
Carbs: 2.4g | Fat: 4.8g | Fiber: 0.8g | Protein: 26.3g | Calories: 161.6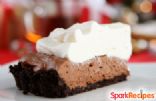 Oreo Cream Dessert
A simple sweet treat that's sure to impress!Submitted by LADYBUGJAMI
Carbs: 19.2g | Fat: 1.2g | Fiber: 0.3g | Protein: 2.4g | Calories: 119.5
Applesauce Oatmeal Muffins
A yummy way to start the day with very little fat and lots of flavor!Submitted by JOJOMKE
Carbs: 23.6g | Fat: 0.5g | Fiber: 1.7g | Protein: 3g | Calories: 93.2
Send this recipe collection to a friend - http://recipes.sparkpeople.com/cookbooks.asp?cookbook=33696