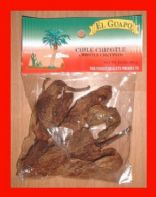 Mexican
A collection of main courses, side dishes and sauces. Chicken, Lamb, Sea Food, Dairy and Vegetarian.
(1 Recipe) Created by NIBIRU60
Recipes in this Collection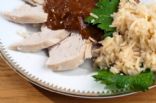 Very Good 4.0/5
Cookbook creator says: Mole (mo-LAY) sauce is great with chicken and Tofu but it is especially delicious with Lamb. Add some yellow rice, black beans and guacamole and you've got it made.
Submitted by CHEF_MEG
Carbs: 8.6g | Fat: 0.7g | Fiber: 2.7g | Protein: 2.1g | Calories: 42.3