Try This, Leah

(Recipe Collection)
15 Recipes Created by LEAHFELICITY
Recipes in this Collection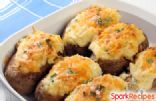 Wonderful Stuffed Potatoes
Baked potatoes stuffed with seasoned cottage cheese are a lavish low-fat, low-cholesterol, low-sodium treat.
Carbs: 60.4g | Fat: 1.4g | Fiber: 8.9g | Protein: 13.7g | Calories: 305.5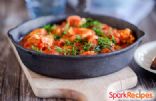 20 Minute Chicken Creole
This quick Southern dish contains no added fat and very little added salt in its spicy tomato sauce.
Carbs: 20.7g | Fat: 4.5g | Fiber: 4.3g | Protein: 33.3g | Calories: 255.4
This recipe has been marked private.

mom's turkey fajitas
Something different and yummy. Teen agers love it.Submitted by MOMMA371
Carbs: 66.7g | Fat: 11.7g | Fiber: 14.5g | Protein: 36.9g | Calories: 505.5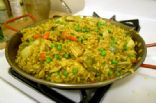 Chicken Paella
Popular Spanish dishSubmitted by WOJNARNL
Carbs: 33.2g | Fat: 13.3g | Fiber: 4.5g | Protein: 7.6g | Calories: 278.7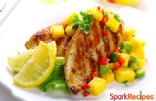 Tropical Grilled Chicken
We love shredding this sweet and savory chicken to turn it into tacos, but it's also delicious as is with a side of grilled veggies.Submitted by CHEF_MEG
Carbs: 33.8g | Fat: 3.4g | Fiber: 3.5g | Protein: 27.5g | Calories: 264.8
Morrocan Chicken
The original recipe I found for this came from a "Casablanca Cookbook." It called for apricots, all kinds of spices, and a few hard to get ingredients. I improvised with what I had and have made it since the same way. It's very versatile but tastes great each time.Submitted by ELENASAN
Carbs: 9.6g | Fat: 19g | Fiber: 1.3g | Protein: 43.4g | Calories: 383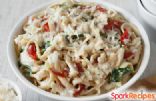 Goat Cheese Alfredo Pasta
Even a lunch portion of fettuccine Alfredo has 800 calories and 48 grams of fat. Mine has less than 1/2 the calories, 1/5 the fat, and plenty of veggies, too. Submitted by CHEF_MEG
Carbs: 53g | Fat: 9.8g | Fiber: 8.9g | Protein: 16.9g | Calories: 343.6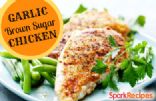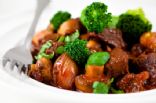 Better Beef and Broccoli
This recipe is better (and much better for you) than takeout!Submitted by TAM101
Carbs: 66g | Fat: 5.2g | Fiber: 3.8g | Protein: 35g | Calories: 452.6
Send this recipe collection to a friend - http://recipes.sparkpeople.com/cookbooks.asp?cookbook=40385