JM - A Little Bit Thinner Day by Day

(Recipe Collection)
16 Recipes Created by STRATAGEMS2
Recipes in this Collection
Stuffed Dover Sole
A terrific fish dish best served over a bed of brown rice.Submitted by TRAIMO
Carbs: 7.2g | Fat: 5.6g | Fiber: 3.1g | Protein: 26.3g | Calories: 179.4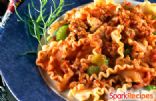 Skillet Lasagna
A much quicker version of the Italian classic; less time, but no less taste.Submitted by VEGGIEKITTY
Carbs: 34.5g | Fat: 10.7g | Fiber: 4.9g | Protein: 28g | Calories: 342.3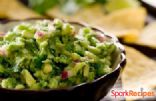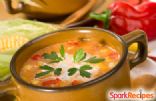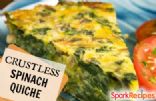 Crustless Spinach, Onion and Feta Quiche
Technically this is a crustless quiche, but the addition of flour makes for a delicious crusty bottom and sides.Submitted by JENNLOVE
Carbs: 13.7g | Fat: 4.6g | Fiber: 2.2g | Protein: 10.3g | Calories: 134.1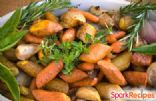 Roasted Root Vegetables
This recipe sings of the fall and early winter harvest.



Submitted by CHEF_MEG
Carbs: 15.8g | Fat: 1.9g | Fiber: 3.2g | Protein: 1.4g | Calories: 82.1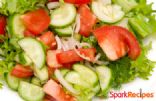 Oh Boy, Salad!
This was my great-grandfather's favorite salad. He didn't like lettuce, so when he saw this salad coming out, he always said, "Oh boy, salad!" thus the name. Submitted by TANGO5617
Carbs: 12.8g | Fat: 5.4g | Fiber: 3g | Protein: 2.5g | Calories: 101.3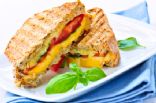 Coach Nicole's Grown Up Grilled Cheese
Make your basic grilled cheese tastier and healthier with these grown-up tweaks to your basic bread and cheese. Serve with steamed broccoli or tomato soup filling meal for under 400 calories!Submitted by COACH_NICOLE
Carbs: 27g | Fat: 22.9g | Fiber: 7.1g | Protein: 18g | Calories: 374.1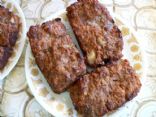 Meat Loaf with applesauce
I prepare in small loaves so i can freeze individual loaves for later. ...the applesauce lightens the meat load without affecting the flavor or the texture!Submitted by SHERLE
Carbs: 10.5g | Fat: 6.8g | Fiber: 1.1g | Protein: 18.3g | Calories: 177.4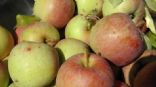 Samantha's Applesauce
Enjoy apple harvest year round by preserving applesauce to use in baking and cooking. This recipe taste great without any added sugar. I don't peel the apples to add additional nutritional value. Submitted by SAMANTHA_SP
Carbs: 21.4g | Fat: 0.2g | Fiber: 3.9g | Protein: 0.2g | Calories: 82.4
Broccoli Woccoli
Use with a bag of pre-shredded broccoli & cauliflower; makes this recipe super quick.Submitted by PBERGER3
Carbs: 6.2g | Fat: 2.6g | Fiber: 0.9g | Protein: 2.3g | Calories: 60
This recipe has been marked private.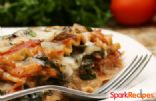 Slow Cooker Lasagna
What a great dish for one of those nights when your kids have a late soccer game! Brown the meat, layer in the ingredients, set your slow cooker on low, and go! Submitted by CHEF_MEG
Carbs: 18.1g | Fat: 10.2g | Fiber: 1.6g | Protein: 24.9g | Calories: 271.4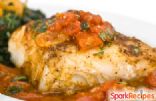 Mediterranean Baked Fish
This dish is baked and flavored with a Mediterranean-style tomato, onion, and garlic sauce to make it lower in fat and salt.
Carbs: 17.3g | Fat: 4.4g | Fiber: 2.5g | Protein: 29.4g | Calories: 225.5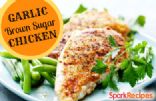 Send this recipe collection to a friend - http://recipes.sparkpeople.com/cookbooks.asp?cookbook=405639