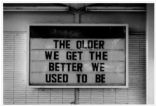 My First Cookbook
The title says it all.
(4 Recipes) Created by CHAZ27
Recipes in this Collection
Cookbook creator says: Good Eats, can't go wrong!

Submitted by VHOWITT

Carbs: 69g | Fat: 2.1g | Fiber: 9.3g | Protein: 6g | Calories: 293.6

Incredible! 5.0/5

(1 rating)

Yummm -- for chocolate lovers even if they don't like oatmeal.

Submitted by BEACHSEASTAR

Carbs: 32.3g | Fat: 2.1g | Fiber: 4.8g | Protein: 5.5g | Calories: 162.2

We're serious about the spice in this recipe. Whole-grain pasta and tender shrimp pair perfectly with a luxuriously rich, piquant sauce.

Submitted by CHEF_MEG

Carbs: 27.6g | Fat: 15.7g | Fiber: 4.3g | Protein: 27.9g | Calories: 356.9

This recipe has been marked private.