Jeans slide off!

(Recipe Collection)
15 Recipes Created by POO-BEAR
Recipes in this Collection
Lemon Chicken
Breaded, baked chicken with light lemon flavor.Submitted by WENDSTORM
Carbs: 7.4g | Fat: 5.5g | Fiber: 0.5g | Protein: 28.6g | Calories: 200.6
Roasted Chickpea Poppers
Crispy Chickpeas perfect for snacking!Submitted by ARK202
Carbs: 54.3g | Fat: 16.2g | Fiber: 10.6g | Protein: 11.9g | Calories: 404.9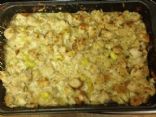 Low Carb Blackened Chicken Alfredo Bake
This a flavorful "casserole" without the noodles and rice found in traditional casseroles. Sorry no photo with this one... family ate it too quick!Submitted by JOEKNEE
Carbs: 6.9g | Fat: 12g | Fiber: 1.2g | Protein: 26.9g | Calories: 240.1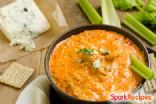 Buffalo Chicken Dip
A great party dip that all my friends ask for everytime we have a cook out or party!Submitted by ELAINEHN
Carbs: 3g | Fat: 3.9g | Fiber: 0g | Protein: 5.3g | Calories: 70.7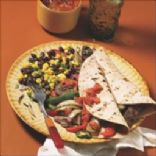 Flank steak Fajitas
This is a quick, and spicy treat that your family will enjoy.Submitted by BIONDOTM
Carbs: 29.5g | Fat: 16.1g | Fiber: 5.3g | Protein: 30.8g | Calories: 380.8
This recipe has been marked private.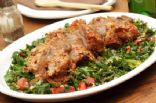 My Spicy Old Fashioned Meatloaf
I like things a little on the spicy side so this is my meatloaf. It has tons of onion and a load of flavor! You can cook it topped with additional ketchup or back it like it is. The only reason I made this is so I could figure out the calorie count but thought I might save others the trouble. Enjoy!Submitted by KERIBELLE
Carbs: 19.8g | Fat: 13.6g | Fiber: 1.7g | Protein: 28.1g | Calories: 318.6
Crockpot Italian Beef
I made this for my wedding reception & have received nothing but rave reviews.Submitted by SKINNYJENNIE
Carbs: 0.3g | Fat: 5.4g | Fiber: 0g | Protein: 32.1g | Calories: 189.3
Send this recipe collection to a friend - http://recipes.sparkpeople.com/cookbooks.asp?cookbook=45440