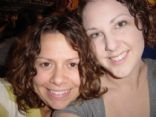 Bandersnatch Cookbook
My recipes are pretty ecclectic, ranging from great Kentucky recipes like Derby pie and Corn Bread Dressing to international foods. I like to share recipes with my Jesi, a fellow academic and wonderful friend. To everyone else: Enjoy!
(0 Recipes) Created by PEARL3884
Recipes in this Collection
This collection has no recipes.