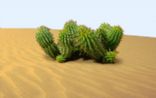 ARIZONA NEWCOMER COOKBOOK
See what an international cook does in the Old Pueblo.
(1 Recipe) Created by JULIETNRS
Recipes in this Collection
Very Good 4.5/5
Cookbook creator says: I use this as part of a splurge. If I have extra people, I add 1/2 cup of frozen green peas, thawed; 1/2 sliced black olives, 1/2 cup of cucumber slices, 1/2 cup of sliced baby carrots, 1 cup chopped tomatoes, and (after layering) put a tbsp dollop of cottage cheese guacamole atop each serving.
Submitted by SHEZAREU
Carbs: 70.7g | Fat: 24.5g | Fiber: 13.4g | Protein: 59.9g | Calories: 741.3