Couscous & Quinoa

(Recipe Collection)
15 Recipes Created by DENAROX
recipes for using couscous and quinoa
Recipes in this Collection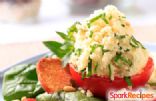 Quinoa with Spinach and Feta Cheese
Quinoa is similar to brown rice, with a higher protein content. This is a delicious side dish or light meal.Submitted by SLIMKATIE
Carbs: 32.1g | Fat: 8.5g | Fiber: 3.4g | Protein: 7.6g | Calories: 232.8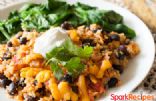 Quinoa-Black Bean Casserole
An experiment with leftovers yields a delightful, filling vegetarian meal.Submitted by STEPFANIER
Carbs: 31.7g | Fat: 3.2g | Fiber: 9.1g | Protein: 13.8g | Calories: 204.5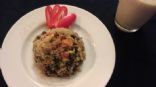 Quinoa and Black Bean Salad
This substantial salad offers a healthy balance of vegetables and protein. It provides a wide range of textures, colors, and seasonings.
Carbs: 55.1g | Fat: 13.2g | Fiber: 8g | Protein: 10.6g | Calories: 370.7
This recipe has been marked private.

Berry Warm Quinoa
Adapted from a recipe seen on 101 Cookbooks, this is a spectacular, powerful boost to your morning whether you serve it warm or chill it down for a midday "pudding". Any berries can be used, I prefer strawberries or blueberries, or a mix!Submitted by JO_JO_BA
Carbs: 68.5g | Fat: 4.9g | Fiber: 7.4g | Protein: 10.7g | Calories: 352.2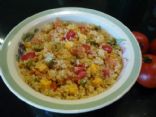 Quinoa Pasta-less "Pasta Salad"
My family loves pasta salad for picnics. Since I haven't been eating pasta as part of my diet, I would just make it and do without. Well, for Labor Day, I realized I didn't have pasta and decided to use some quinoa I had in the pantry. This is tasty, nutty and HEALTHY!! Your family will most likely NOT miss their pasta. Add green and red pepper, chopped onion, small diced broccolli and cauliflower, cucumber and any garden fresh veggie to make even better!Submitted by JOEKNEE
Carbs: 23g | Fat: 9.6g | Fiber: 2.6g | Protein: 8.1g | Calories: 209.8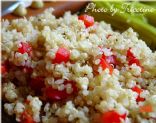 This recipe has been marked private.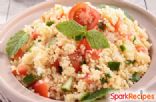 Judy's CousCous Breakfast
Couscous with a fruit and yoghurt (quick and easy alternative to muesli in the mornings)Submitted by COGGYNZ
Carbs: 74.6g | Fat: 10.8g | Fiber: 14.6g | Protein: 12.1g | Calories: 388.1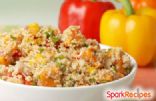 Simple Quinoa and Vegetables
This protein-rich vegetarian recipe is simple to make and tasty to eat! Submitted by CHEF_MEG
Carbs: 38.4g | Fat: 13.1g | Fiber: 5.4g | Protein: 7.4g | Calories: 294.9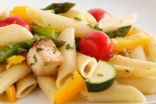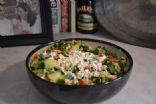 Pearled CousCous Salad
This is a great alternative to a traditional pasta salad. I estimated on amounts and serving size, as I tend to not measure and use a heavy hand with veggies additions. Tastes great cold and looks great on display (very colorful!).Submitted by JC1204
Carbs: 26.1g | Fat: 5g | Fiber: 2.3g | Protein: 7.7g | Calories: 185.8
Send this recipe collection to a friend - http://recipes.sparkpeople.com/cookbooks.asp?cookbook=641076