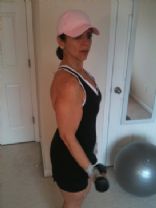 MrsLeafyGreens
So many years, so disappointed in not achieving my health/weight goals until I learned about Raw Vegan eating! My life has changed in many ways, I have managed to drop over 100lbs and have so much energy from living plant-based whole foods. I have run 4 Marathons, a half and a 10K all within 1 year!
(1 Recipe) Created by BPMGUY
Recipes in this Collection
This recipe has been marked private.