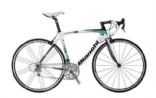 FIT2BIKEiT
WOK UP SOME BRUSSEL SPROUTS...
Steam BS's and a handful of cranberries. Add Safflower oil to a wok. with a handful of chopped onion and pecans. Add steamed BS's and CB's. Add a coupla pinches ground nutmeg. Fry up, add a drizzle of honey. Sprinkle ground flaxseed meal. Cool and chow down!
(0 Recipes) Created by FIT2BIKEIT
Recipes in this Collection
This collection has no recipes.