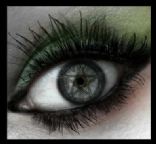 "The Kitchen Witch Dreams of Food"
A Pagan Chef shares her recipes.

The Goddess gifted me with a fully green hand, a bountiful garden and a talent for culinary enterprises. Time to share the gifts with this incredible group of people. I'm glad I've found you all!
Blessed be!
(0 Recipes) Created by CEINAN
Recipes in this Collection
This collection has no recipes.