Holly's favs

(Recipe Collection)
18 Recipes Created by WEAVERHOLLY
Recipes in this Collection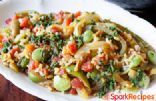 Spanish Rice and Vegetables
A budget version of the rustic Spanish favorite. An herbed-citrus olive pesto adds color and intensifies the flavor.
Submitted by CHEF_MEG
Carbs: 38g | Fat: 5g | Fiber: 7.4g | Protein: 7.2g | Calories: 219.4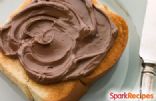 Easy Homemade 'Nutella' (Chocolate Nut Butter)
A friend issued a challenge to cure a Nutella addiction. This recipe was just the ticket! No hydrogenated oils, fewer calories, less fat--and more fiber and protein! Submitted by STEPFANIER
Carbs: 8.5g | Fat: 7.5g | Fiber: 1.7g | Protein: 2.3g | Calories: 101.3
This recipe has been marked private.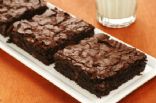 High Fiber Brownies
These brownies have a few secret ingredients that boost the nutrition, while the dark cocoa powder and mini chocolate chips keep the rich flavor that you crave in a brownie. Submitted by STEPFANIER
Carbs: 32.7g | Fat: 3g | Fiber: 9.2g | Protein: 6.1g | Calories: 146.3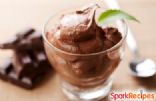 150-Calorie Chocolate Mousse
When I want chocolate mousse, only the real deal will do. This version is low in fat, but it's still creamy and rich. The hardest part is waiting for it to cool! Submitted by CHEF_MEG
Carbs: 27.4g | Fat: 3g | Fiber: 2.9g | Protein: 7.5g | Calories: 145.8
This recipe has been marked private.

Farro and Butternut Squash Salad
This recipe combines farro, an Italian grain similar to wheat, with roasted butternut squash and red onion. (It's loosely adapted from 101cookbooks.com.) Find farro in the Italian section of many supermarkets or specialty-food stores. This packs well for lunch and is a nice accompaniment to roast chicken or grilled pork.
Carbs: 189.5g | Fat: 96.6g | Fiber: 40g | Protein: 50.2g | Calories: 1614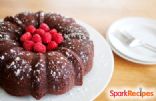 Carmelized Figs with Port - Balsamic glaze
Figs are, in my opinion, an under appreciated fruit. I ADORE them and this is a low calorie, luxurious dessert that comes together in minutes and is fancy enough for a formal dinner party. Using aged, imported balsamic vinegar improves the final results even more!

And no, the black pepper is not a mistake.

This sauce is also good over fresh strawberries, grilled pineapple or peaches. Excellent with creme fraiche or low cal frozen yogurt. Submitted by COPEKAT
Carbs: 14.9g | Fat: 5.9g | Fiber: 1.9g | Protein: 0.7g | Calories: 127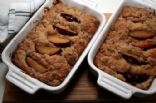 Apple Coffee Cake
Apples and raisins provide the moistness, which means less oil can be used in this low saturated fat, low cholesterol, and low sodium coffee cake.
Carbs: 33.8g | Fat: 4.6g | Fiber: 1.9g | Protein: 2.8g | Calories: 182.3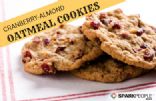 Cranberry-Almond Oatmeal Cookies
Pumpkin is subbed for butter in this lowfat treat! Cranberries and almonds add flavor and nutrition!Submitted by CMWELLS83
Carbs: 14.4g | Fat: 1.2g | Fiber: 1.3g | Protein: 1.6g | Calories: 64.3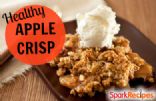 Lightened-Up Apple Crisp
This healthy apple crisp recipe is sweet and simple to prepare but uses very little added sugar. Submitted by JLCROMP
Carbs: 25.2g | Fat: 3.5g | Fiber: 2.5g | Protein: 1.5g | Calories: 127.4
This recipe has been marked private.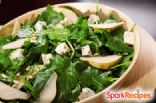 Spinach and Pear Salad with Dijon Vinaigrette
Tender spinach and sweet pears are drizzled with tangy vinaigrette, then topped with rich blue cheese and crisp red onion for a salad you'll love.
Carbs: 18.9g | Fat: 11.9g | Fiber: 3.7g | Protein: 8.2g | Calories: 205.1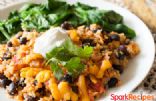 Quinoa-Black Bean Casserole
An experiment with leftovers yields a delightful, filling vegetarian meal.Submitted by STEPFANIER
Carbs: 31.7g | Fat: 3.2g | Fiber: 9.1g | Protein: 13.8g | Calories: 204.5
The BEST Tuna Salad
This flavorful tuna salad is made with cottage cheese and yogurt, not mayo.Submitted by GORGEOUS26
Carbs: 11.7g | Fat: 2.2g | Fiber: 0.6g | Protein: 32.5g | Calories: 190.3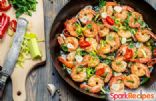 Spicy Garlic and Lime Shrimp
Addictively delicious and unbelievably easy, this dish is perfect on pasta, in tacos, or simply atop steamed rice and veggies.Submitted by SGILLARD
Carbs: 2.7g | Fat: 7.9g | Fiber: 0.4g | Protein: 21g | Calories: 167.5
Send this recipe collection to a friend - http://recipes.sparkpeople.com/cookbooks.asp?cookbook=780244