main dish

(Recipe Collection)
12 Recipes Created by BUOYCAT
Recipes in this Collection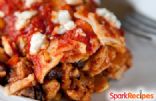 Mexican Lasagna
Perfectly seasoned ground turkey, loads of crunchy vegetables, and a velvety tomato sauce spice up an Italian classic. Queso fresco takes it over the top.Submitted by CHEF_MEG
Carbs: 45.6g | Fat: 5.7g | Fiber: 9.5g | Protein: 30.3g | Calories: 352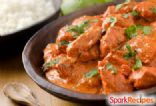 Mexican Chicken Breast
If you love Mexican and are looking for a new way to prepare chicken breast, here it is. It is so delicious and so easy to prepare. Enjoy!Submitted by KWOODSON
Carbs: 5.7g | Fat: 5.2g | Fiber: 1g | Protein: 26.8g | Calories: 179.4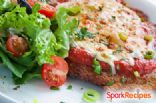 20-Minute Chicken Parmesan
A low-fat and easy to prepare version of this favorite chicken entree.
Carbs: 21.3g | Fat: 10.4g | Fiber: 2.9g | Protein: 36.3g | Calories: 332.7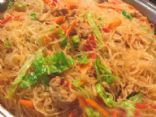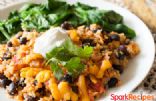 Quinoa-Black Bean Casserole
An experiment with leftovers yields a delightful, filling vegetarian meal.Submitted by STEPFANIER
Carbs: 31.7g | Fat: 3.2g | Fiber: 9.1g | Protein: 13.8g | Calories: 204.5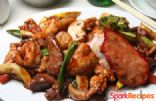 Pong Pong Pork Chops
Boneless pork chops are drenched in a tasty peanut sauce in one of our favorite easy recipes.Submitted by ONCEMORE2006
Carbs: 7.6g | Fat: 16.2g | Fiber: 1.7g | Protein: 24.3g | Calories: 268.6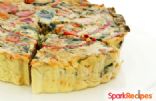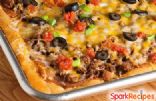 Crescent Roll Taco Pizza
Whether served as a main dish or in bite-size slices, this simple, tasty pizza is perfect for your next party. Submitted by SHASHEE71
Carbs: 16.6g | Fat: 7.8g | Fiber: 2.1g | Protein: 15.1g | Calories: 193.1
This recipe has been marked private.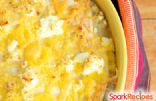 Chicken Enchilada Casserole
This one-dish meal is great for a weeknight meal or as a appetizer for a party. Serve it with steamed broccoli or a green salad. Submitted by CHEF_MEG
Carbs: 30.4g | Fat: 9.9g | Fiber: 8.5g | Protein: 30g | Calories: 326.1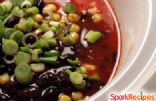 5 Ingredient Soup
This is the perfect meal for those days when you desperately need to go to the market for fresh ingredients. Five cans, five minutes, and you're ready to eat! Submitted by KITKATK
Carbs: 24.9g | Fat: 0.6g | Fiber: 7.6g | Protein: 7.3g | Calories: 128
Send this recipe collection to a friend - http://recipes.sparkpeople.com/cookbooks.asp?cookbook=856752