Veggie-tarian shtuff!

(Recipe Collection)
10 Recipes Created by LLEIGHT67
Recipes in this Collection
This recipe has been marked private.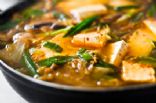 Super Miso Soup
This simple, hearty miso soup is full of superfoods like quinoa, kale, and turmeric, a powerful anti-inflammatory spice. Submitted by STEPFANIER
Carbs: 32g | Fat: 8.6g | Fiber: 6.7g | Protein: 14.6g | Calories: 247.6
This recipe has been marked private.

World's Best (and Easiest) Salmon
Forget fancy spices--four ingredients are all you need to make this deliciously simple supper.Submitted by VRAKLIS
Carbs: 14.9g | Fat: 5.5g | Fiber: 0.2g | Protein: 18g | Calories: 183.1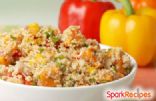 Simple Quinoa and Vegetables
This protein-rich vegetarian recipe is simple to make and tasty to eat! Submitted by CHEF_MEG
Carbs: 38.4g | Fat: 13.1g | Fiber: 5.4g | Protein: 7.4g | Calories: 294.9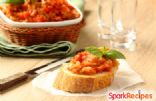 Easy Eggplant Bruschetta
Simply seasoned eggplant is great as a dip, a spread for crackers or crusty bread, or a flavor-booster for chicken.
Carbs: 5.3g | Fat: 3.6g | Fiber: 1.3g | Protein: 0.7g | Calories: 52.6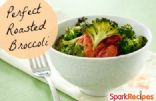 Roasted Broccoli
My family doesn't like to eat vegetables, but they beg for seconds with this recipe!!! This gives broccoli a wonderful, nutty flavor that everyone will love.Submitted by YENVED
Carbs: 6.6g | Fat: 5.1g | Fiber: 3.3g | Protein: 3g | Calories: 74.5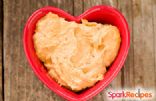 Low-Fat Roasted Red Pepper Hummus
This super-delicious chickpea spread is perfect as a dip for veggies; spread on whole wheat/whole grain toast or bagel and with thin cucumber slices; spread a thin layer on a wrap, add a light sprinkling of feta cheese, then add romaine, thin cucumber strips and three coarsely chopped kalamata olives - roll and enjoy!Submitted by LONESTARGIRL1
Carbs: 10.8g | Fat: 2.5g | Fiber: 2.3g | Protein: 2.7g | Calories: 72.8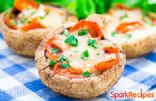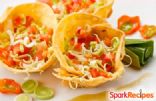 Mini Taco Cups
These bite-size tacos are always a hit in our house! Have some fun with this recipe; try adding chopped chives, avocado, different varieties of beans, or red onions.
Submitted by CHEF_MEG
Carbs: 6.9g | Fat: 0.7g | Fiber: 1.7g | Protein: 1.8g | Calories: 40.4
Send this recipe collection to a friend - http://recipes.sparkpeople.com/cookbooks.asp?cookbook=891762