Recipes in this Collection
Crockpot Chicken Tortilla Soup
This tortilla soup tastes better than anything you can get at a restaurant. And it's healthy too! Don't let the long list of ingredients fool you. All you do is dump everything into the slow cooker and walk away. Submitted by DIXIED88
Carbs: 20.3g | Fat: 2.5g | Fiber: 4.2g | Protein: 17.4g | Calories: 168.6
Chicken Tikka Masala
A traditional and very popular Indian chicken dish which is bursting full of flavour and colourSubmitted by PSDAHRI
Carbs: 12.3g | Fat: 16.5g | Fiber: 3.2g | Protein: 43g | Calories: 370.2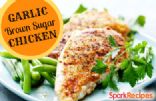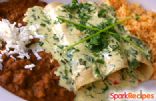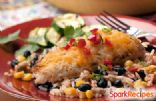 Black Bean Chicken
An easy slow cooker recipe that the family will enjoy!Submitted by LOSER1231
Carbs: 40g | Fat: 2.9g | Fiber: 13g | Protein: 30.5g | Calories: 307.3
Sticky Chicken
This roasted chicken gets its sticky coating from the juices it releases while being baked.
Carbs: 5.6g | Fat: 6.7g | Fiber: 1.6g | Protein: 43.2g | Calories: 263.9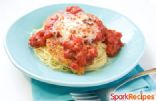 One-Pan Chicken Parmesan
A quick and easy version of an Italian classic that can be finished in the oven or on the stove. Submitted by SORCHACULLEN
Carbs: 4.4g | Fat: 13.5g | Fiber: 0.9g | Protein: 38.3g | Calories: 299.2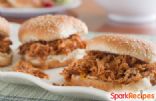 Pulled Chicken BBQ Sandwich
This low-calorie, low-fat version of the classic BBQ sandwich will be a new family favorite!Submitted by INFJMJ
Carbs: 22.8g | Fat: 4g | Fiber: 5g | Protein: 22.1g | Calories: 200.7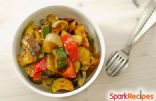 Slow Cooker Marinara Chicken and Vegetables
In the morning, throw all the ingredients for this simple recipe in the slow cooker. A hearty and healthy dinner will be waiting for you when you get home!Submitted by CHEF_MEG
Carbs: 7.9g | Fat: 3.7g | Fiber: 1.8g | Protein: 26.8g | Calories: 176.8
This recipe has been marked private.

Send this recipe collection to a friend - http://recipes.sparkpeople.com/cookbooks.asp?cookbook=933076