Luscious Latin Sides

(Recipe Collection)
16 Recipes Created by KSSONRISA
Recipes in this Collection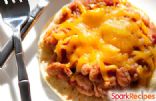 Slow Cooker Refried Beans
Low-calorie and high-fiber, these tasty (not fried) beans make a quick supper when spread upon warm corn tortillas topped with melted cheese. Submitted by PENSKE40
Carbs: 12.3g | Fat: 0.3g | Fiber: 4g | Protein: 3.7g | Calories: 64.1
Crock Pot Pintos
Great source of protein and happy carbs!Submitted by SAVAGEAMAYA
Carbs: 48.4g | Fat: 1.3g | Fiber: 16.1g | Protein: 14.8g | Calories: 255.6
Last MInute Southwestern Corn
A quick and easy side dish for your meal. I put it together one day when all I had available was some frozen corn and the spices in my pantry.Submitted by JENNIFEROCIOUS!
Carbs: 20.9g | Fat: 3.8g | Fiber: 2.8g | Protein: 3.1g | Calories: 114.6
Baked Cinnamon Crisps
A great alternative to cookies, this recipe is a tasty snack that is easy to make. Make it healthier by using whole wheat tortillas!Submitted by DOUBLY_BLESSED
Carbs: 18.2g | Fat: 2.8g | Fiber: 1.1g | Protein: 2g | Calories: 102.4
Cilantro Lime Rice
This is absolutely delicious and light. Great with a mexican dish, or with a fish dish :) I made this with my Mexican Lasagna/Casserole recipe.Submitted by NICOLETTEDIMON
Carbs: 8.4g | Fat: 0.8g | Fiber: 0g | Protein: 0.7g | Calories: 43.5
corn and tomato salad
can be served either warm or cold
Submitted by QUILTBUGJ
Carbs: 21.4g | Fat: 4.1g | Fiber: 3.9g | Protein: 3.7g | Calories: 120.4
This recipe has been marked private.

Tex-Mex Corn
I came up with this recipe as a side dish to go with tacos. I was going to add a little taco seasoning to spice it up but kept it mild for my 3 yr old. Submitted by SHELLKAYE
Carbs: 17.1g | Fat: 8.4g | Fiber: 2.5g | Protein: 5.2g | Calories: 153.6
Squash and Corn
This is a delicious side dish.Submitted by NATURALLYJJ
Carbs: 18.5g | Fat: 6.5g | Fiber: 4.2g | Protein: 4.7g | Calories: 140.2
Mexican Cole Slaw
This is a very versatile salad, for use as a side dish, chop cabbage smaller. As a main salad dish make bigger chunks and you can also add bay shrimp or cooked chicken pieces.
Carbs: 16.2g | Fat: 5.9g | Fiber: 6.1g | Protein: 3.4g | Calories: 117.3
Send this recipe collection to a friend - http://recipes.sparkpeople.com/cookbooks.asp?cookbook=94376