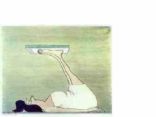 My family is skinny, I am not (!) Cookbook
My kids and hubby are tall, thin, athletic with high metabolisms. I am not. Food in this house needs to meet their demands for flavor and volume... and my demand for low calorie, high nutritional value.
(3 Recipes) Created by JASUPER
Recipes in this Collection
Very Good 4.3/5

Cookbook creator says: Sounds like it will satisfy their tastebuds AND my calorie count.

Submitted by VEGGIEKITTY

Carbs: 33.3g | Fat: 10.6g | Fiber: 4.9g | Protein: 27.2g | Calories: 336.5

Very Good 4.4/5

Cookbook creator says: YUMMMY!

Submitted by HONEYLEA

Carbs: 17.1g | Fat: 7.2g | Fiber: 2.7g | Protein: 2.2g | Calories: 135.2

This recipe has been marked private.