More About LIZZIE_MOORE10
Visit My SparkPage
Send Me SparkMail
Recipes I've Shared:
"I'm too busy to make real" Chicken Tortilla Soup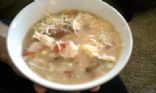 This is a delicious, EASY meal to make that feeds a bunch OR lasts a few days. My husband absolutely loves it!
"Moore" Salsa Please!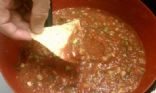 An easy, homemade recipe for salsa with fewer calories and mgs of sodium than ANYTHING on the shelves!
Recipes I've Rated:
Recipe Collections I've Shared: