More About LWESTCOTT
Recipes I've Shared:
Easy Slow Cooker Jambalaya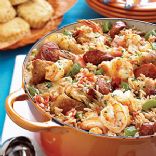 Featuring chicken, shrimp and smoked sausage, this classic Creole rice dish is well-suited to the slow cooker because the slow cooking allow all the flavors to blend in a marvelous way.

From myrecipes.com: http://www.myrecipes.com/recipe/easy-slow-
cooker-jambalaya-10000001875863/
Chicken & Spinach Pasta Bake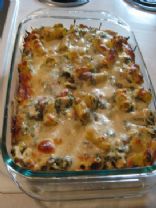 This is a modified version of a recipe from "saving money living life" blog:
http://www.savingmoneylivinglife.
com/2010/06/chicken-spinach-pasta-bake
.html

Skinny Red Wine Sangria
Red wine sangria made with skinny ingredients for big flavor. Makes 6 highball glasses or 12 lowball glasses.
Recipes I've Rated:
Recipe Collections I've Shared: