More About JAHCANNON
Visit My SparkPage
Send Me SparkMail
Recipes I've Shared:
Spicy Crockpot Chicken With Chipotle Marmalade Sauce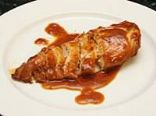 A variation on a recipe I found here:
http://southernfood.about.com/od/
crockpotchicken/r/r80127g.htm
Quick Soft Pretzel Knots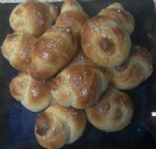 These are a quick snack - and come out tasting an awful lot like a "real" soft pretzel. And this is coming from a Philly girl! :)
Recipes I've Rated:
JAHCANNON currently has no rated recipes.