More About SAVIANDCRYSTAL
Visit My SparkPage
Send Me SparkMail
Recipes I've Shared:
Eat 2 Live Salad and Bean Taco Lunch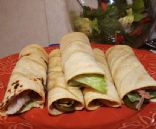 Basic Lunch for Eat 2 Live (The picture has 6 tacos as I made a couple extra for another person, but the recipe makes 4)
Eat 2 Live Oats & Berries Breakfast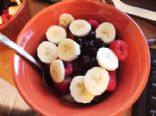 This is one of the breakfasts that Dr Fuhrman approves for the Eat 2 Live plan. Delicious and filling!
Recipe Collections I've Shared:
The YUM Book
This book is of recipes we have tried and claimed as YUMMY.