More About TOOTHFREAK09
Visit My SparkPage
Send Me SparkMail
Recipes I've Shared:
Pumpkin Muffins
Absolutely delicious! Tastes like pumpkin pie in cake form. Can be made into an actual cake or muffins.
Baked Oatmeal Raisin Bars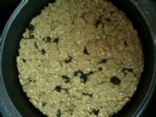 Delicious and extremely healthy, cake-like bars for breakfast or a morning snack. You can mix it up with any ingredients you like, such as chopped nuts, other dried fruits, peanut butter, etc.
Chicken Noodle Soup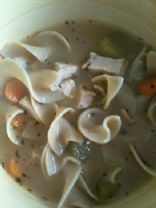 A quick, easy, and healthy soup that is perfect for a meal on a fall day!
Recipes I've Rated:
TOOTHFREAK09 currently has no rated recipes.


Recipe Collections I've Shared: