More About LIBERTYSHELL
Visit My SparkPage
Send Me SparkMail
Recipes I've Shared:
White Chocolate Covered Granola Bars
A tasty granola bar that will satisfy your sweet tooth. It's good for you, too.
Mexican Macaroni and Cheese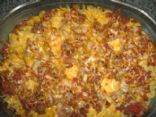 A delicious spin on the ultimate comfort food.
Peanut Butter Pretzel Bars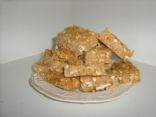 Like the Clif Mojo bar, only tastier. You could use chocolate chips instead of peanut butter chips (which have 80 calories per tablespoon), or omit them entirely.
Recipes I've Rated:
LIBERTYSHELL currently has no rated recipes.