More About DAISY_RECIPES
Recipes I've Shared:
Quick & Easy Veggie Tray with White Bean Dip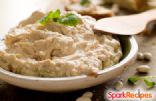 A pumped-up white bean dip gets a boost from red peppers, rosemary and fresh lemon. Veggies never had it so good!
Baked Tilapia with Crumb Crust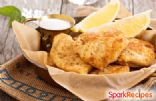 Creamy herb sauce and crunchy panko breadcrumbs dress up tilapia fillets for a quick dinner.
Recipes I've Rated:
DAISY_RECIPES currently has no rated recipes.