More About CHOCOHOLIC4LIFE
Visit My SparkPage
Send Me SparkMail
Recipes I've Shared:
Vanilla Cupcakes Guilt-Free and Delicious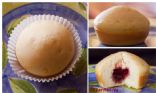 This is an extremely low fat and low sugar recipe. I personally love the taste and my friends have also complimented this recipe after tasting it.

If you don't like the plain vanilla cupcakes, feel free to try the jam filled option. I've included a photo of a Jam Filled Cupcake as well.

I tweaked this recipe a little from the banana bread recipe at the following link:
http://www.pattycake.ca/recipes/banana
bread
Better Choice Carrot Cake Muffins with Topping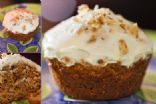 An easy to make, healthier Carrot Cake Muffin recipe for any occasion.
Recipes I've Rated:
Recipe Collections I've Shared: