More About BELLSSEMYORKA
Visit My SparkPage
Send Me SparkMail
Recipes I've Shared:
Bells' Cream Shrmip Pasta
Pasta, Shrimp Cream Sauce and Carrots with Basil
Wheat Pitas
Whole Wheat Pitas, ready to fill and eat for a yummy dinner. I found this recipe while on pinetrest. Pretty good. http://www.underthehighchair.com/2009/04/d
iy-pita-bread.html
Bells' Homemade Peanut Butter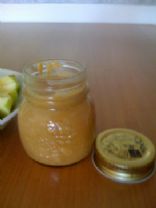 Homemade Peanut Butter using 3 ingredients
Recipes I've Rated:
BELLSSEMYORKA currently has no rated recipes.


Recipe Collections I've Shared:
Things To Test
These are new recipies that sound good and I'd like to try.