More About HEALTHY-SPARK
Visit My SparkPage
Send Me SparkMail
Recipes I've Shared:
Tracy's Mini Quiches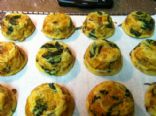 This is a variation on other posted quiche recipes.
Tracy's Veggie Quinoa Casserole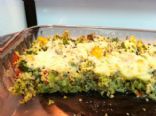 YUM. There are eggs and cheese in this, but no other 'MAIN' category options seemed to be appropriate for this dish. Great as a main dish or side dish. Very versatile and easy.