More About KYLAGRACE725
Visit My SparkPage
Send Me SparkMail
Recipes I've Shared:
Crock Pot Taco Chicken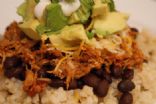 I love a dump and run recipe with nominal FAT ;)
Crock Pot Red Pepper Chicken Stew-oup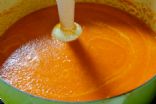 I have little to no time to eat more or less cook. I have learned to live out of a crock pot so I experiment with it often.
Recipes I've Rated:
KYLAGRACE725 currently has no rated recipes.


Recipe Collections I've Shared: