More About LBLAMIRES
Visit My SparkPage
Send Me SparkMail
Recipes I've Shared:
Cinnamon Apple Pancakes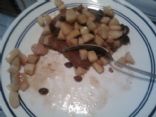 Healthy, sweet pancakes with low calories!
Healthy "Make to Freeze" Breakfast Sandwiches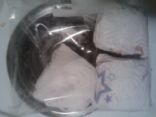 I use to spend a fortune on these in the freezer section, but then I thought, "Hey, I can do that!" Now breakfast is a lot cheaper and no more than 2 minutes away!
Recipes I've Rated:
LBLAMIRES currently has no rated recipes.