More About JMWISSMAN
Visit My SparkPage
Send Me SparkMail
Recipes I've Shared:
Coconut Quinoa Granola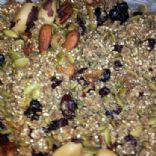 This is an easy to make and satisfying spin on traditional granola.
Crockpot Chicken and Noodles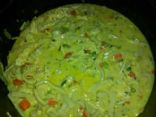 This is different from chicken noodle soup, which is a thinner soup with more broth. This is meant to be a thick soup highlighting the noodles and chicken with a thick flavorful sauce.
Recipes I've Rated:
JMWISSMAN currently has no rated recipes.