More About REBECCAMB777
Visit My SparkPage
Send Me SparkMail
Recipes I've Shared:
Strawberry Sunflower Seed Protein Shake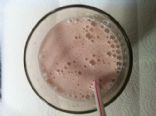 Vitamins and carbs to get your day started right.
Savory Green Soup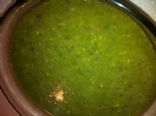 Very savory soup, goes great with a rye cracker as a snack or as a veg requirement at meal time. A 2 c serving is probably 2.5-4 servings of veg.
Sugar Free Sweet Brown Rice w/ ff milk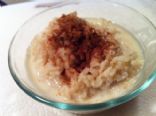 Weight loss friendly hearty breakfast. Not for a low carb breakfast.
Recipes I've Rated:
REBECCAMB777 currently has no rated recipes.