More About DAHLINS123
Visit My SparkPage
Send Me SparkMail
Recipes I've Shared:
Charles' vegie Sloppy Joes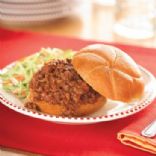 A quick and easy week night dinner.
Recipes I've Rated:
DAHLINS123 currently has no rated recipes.


Recipe Collections I've Shared:
Vegie Recipes Made Easy
I hope you enjoy all my favorite recipes. A collection of easy to put together menus for people on the go.