More About JHM1953
Visit My SparkPage
Send Me SparkMail
Recipes I've Shared:
Easy Banana Ice Cream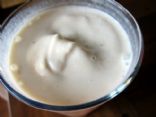 Wondering what do do with those over ripe bananas? Freeze them so that you can make a fast banana ice cream later. Oh so good!
Home Made Coffee Creamer (Similar to Bailey's Irish Cream)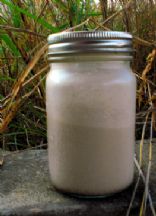 Homemade Vanilla Coffee Creamer Recipe
Servings: 11 (makes 3 cups of creamer)
Serving size: 1/4 cup (very generous portion)
Calories: 94.9 * Carbs: 8.7 * Fat: 6 * Protein: 1.2* Fiber: 0 *
Recipes I've Rated:
JHM1953 currently has no rated recipes.