More About JBISHOP1978
Recipes I've Shared:
Healthier Homemade Ranch Dressing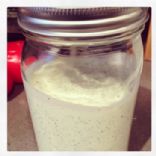 A recipe I found online somewhere to substitute for my favorite Hidden Valley Ranch Dressing.
Jen's Favorite Salad (Does not include dressing)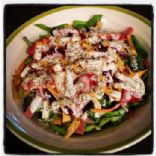 A meal salad that I created using my own favorite flavors and textures. It has a lot of calories, but is high in protein and has natural sugars & carbs.
Recipes I've Rated:
JBISHOP1978 currently has no rated recipes.