More About SLENDER.TO.BE
Visit My SparkPage
Send Me SparkMail
Recipes I've Shared:
Life in the Tropics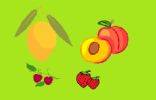 Juicy, dairy-free smoothie that takes your taste buds on vacation!
Berry Oatmeal Smoothie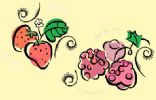 Delicious and fiber-filled!
Recipes I've Rated:
SLENDER.TO.BE currently has no rated recipes.


Recipe Collections I've Shared:
Fruit for Breakfast
These recipes help you get a head start on your "daily five" fruit portions...and taste awesome!