More About PEACHY78
Visit My SparkPage
Send Me SparkMail
Recipes I've Shared:
Mexican Chicken Salad
Lots of yummy food for under 200 calories. Bright colorful and tasty! Add some chips and salsa and/or sour cream to round out the meal
Husband Turkey Bolognese
A tasty Bolognese for garlic lovers that tastes better when husbands cook it, not because there is any husband in it. :-)
Pineapple orange banana smoothie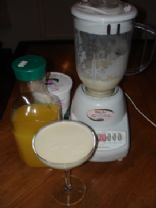 My Favorite Smoothie so far, Really good as an ice lolly, packed with calcium and low callorie.