More About FARLEYDTR
Visit My SparkPage
Send Me SparkMail
Recipes I've Shared:
Crockpot Mexican Rice Dish Turns Burrito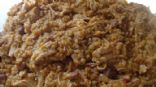 Easy Spicy Mexican Rice Dish that cooks in the crockpot and can be served as a burrito,etc or you can make it a single meal without the tortilla. Many possiblities. Very Filling.
Low Calorie Spicy Turkey,Rice,Pepper & Cheese Dish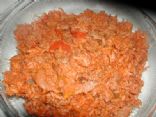 Quick,Low Calorie and Easy.