More About ROB_SAUNDERS
Visit My SparkPage
Send Me SparkMail
Recipes I've Shared:
Best New Orleans Gumbo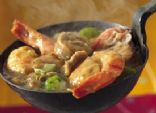 Soul food takes on a spicy accent in gumbo packed with flavor, spice and plenty of shrimp!
Jenn's Ramen Stir-Fry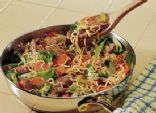 It's skillet night and that means dinner's ready in minutes. Enjoy this beefy one with noodles and veggies too!
Baked Enchilada Chicken with Fiesta Sides

An easy to make, flavorful meal with tangy chicken and zesty sides.
Recipe Collections I've Shared:
December 15th - 20th Meal Plan
Not in order anymore, but still a list of the foods Jenn is cooking this week! Saunders' Secret Spaghetti was for dinner on Sunday, December 15th.