More About ROSEREDMAN1
Recipes I've Shared:
Rosie Calzone
Earls Home Made Bread Dough Recipe is calculated in for calories.
Soft Chocolate Chip Cookies (King Arthur Flour)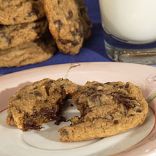 Soft and moist (but not "wet"), absolutely packed with chocolate chips, these are the quintessential soft chocolate chip cookies. AND—they're 100% whole grain! Who could ask for anything more?
Tuna Dressing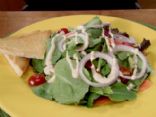 Recipe courtesy Alton Brown, 2008
Show: Good EatsEpisode: Tuna, Surprise!
http://www.foodne
twork.com/recipes/alton-br
own/tuna-dressing-recipe/i
ndex.html
Recipes I've Rated:
ROSEREDMAN1 currently has no rated recipes.


Recipe Collections I've Shared: